Wake The Sleeping Dragon
An Acoustic Duo, with a difference,
who can perform at folk & blues clubs & pubs and functions.
They always give that extra bit of something special !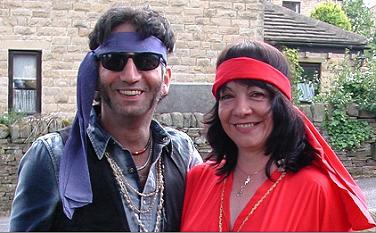 Wake The Sleeping Dragon have been described as:
"veteran performer joined by tyro folky, a Sleeping Dragon?"
To find out what that means you just gotta see them.
*****************************************
Wake The Sleeping Dragon are:
SIÂN PEDRICK (Vocals & Acoustic Instruments)
TONY LEVY (Acoustic Guitars & Vocals)
*****************************************
PRICE £5 plus p&p
ALL PROFITS FOR:

Save the Children is a registered charity no. 213890
*****************************************
Picture © 2004 jim ellison
*****************************************
For more information contact:-
Tony on Tel: 07710 295892
or
Email: TonyLevy@hotmail.co.uk
*****************************************